'Paul Bocuse'
In spite of lots of rain, roses look remarkably good. I noticed no diseases at all. Only a few pests such as aphids. And, in case you are wondering who is eating the rose buds, it might be Tropinota hirta.
Tropinota hirta nibbling the rose bud.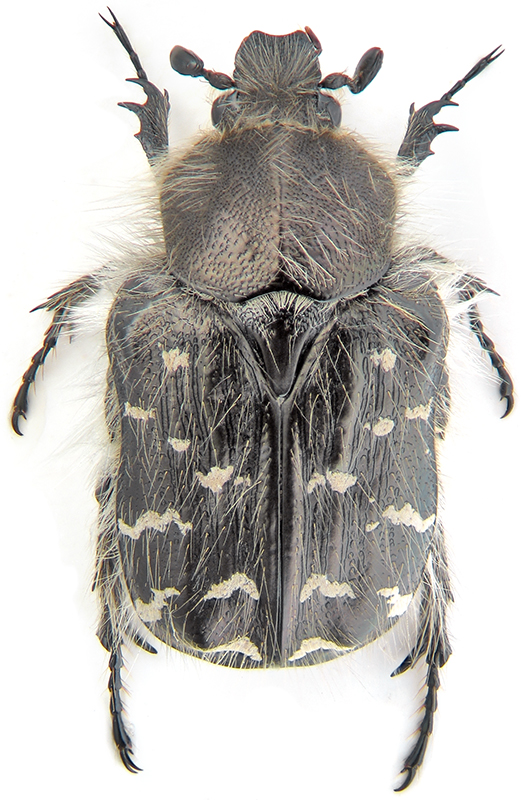 Bush roses look the best on the fences and arches. They have long main branches and flower on the side branches. I always try to tie up the long main branches in a horizontal position.
'Rosa Mundi' (gallica rose) is bred before 1581. by unknown breeder. It has simple flower with striped petals. It is not a perpetual bloomer, but looks nice and scent is wonderful.
My resting place in the veg-garden is framed with Lonicera and rose 'Felicite perpetue'. It just started to bloom.
unknown